While some of us were grumbling about February's frigid weather, our volunteer rink team has been working hard to keep the Kilreen Park Rink in perfect shape for our second annual QTSR Winter Skating Party!
We had relay races, tug of war, parachute games and lots of prizes... and of course treats and hot chocolate to stay warm.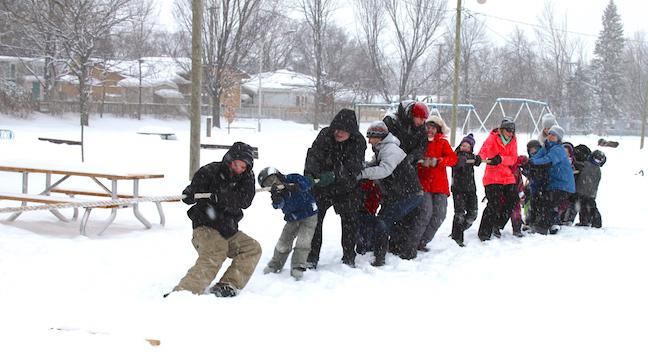 City councillor Rick Chiarelli, Nancy Cairns from Rick's office, and Cst. Sue Wright from the Greenbank Community Police Centre all took part in the fun.